About Locust Valley Cemetery
A Non-Sectarian Memorial Garden
Locust Valley Cemetery is a non-sectarian memorial garden. It is listed on the Smithsonian Register of American Gardens.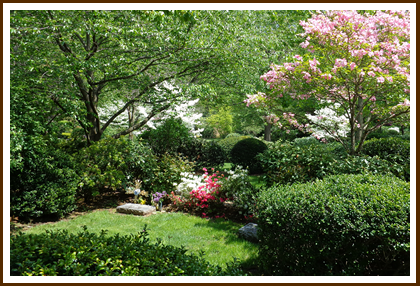 The New York Times has called Locust Valley Cemetery a "kaleidoscope of flowers....more like an arboretum than a burial site."
A Perpetual Care Endowment
This non-sectarian cemetery and memorial garden is supported by a Perpetual Care endowment. Plot holders become members in the Locust Valley Cemetery Association which provides exceptional future care and maintenance of your site, supported by our Perpetual Care endowment. This means that interest earned by your endowment is used to provide extraordinary care to your lot, and the principal of the endowment can never be violated based on the laws of New York State.
Financing
Locust Valley Cemetery offers financing options. Learn more...
To judge for yourself what sets this hidden garden apart, please plan a visit in person. Appointments to tour the cemetery may be arranged seven days a week by calling William Simons, General Manager, or Edward Simons, Superintendent at (516) 676-5290.
Read reviews and testimonials>>
Download printable version of our Garden Map (below)here!
Garden Map