Article
Insight and The Process for Columbariums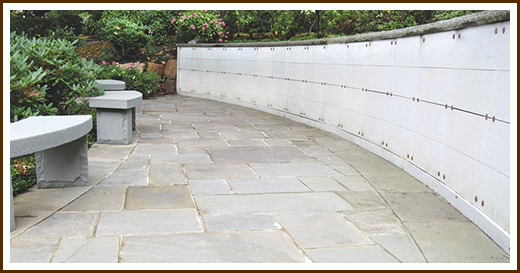 The remains of the deceased have been buried on church grounds throughout Christian history. However, as populations have grown and with the expansion of urban areas, congregations have found it increasingly difficult to obtain land that is sufficient to meet their needs as funeral grounds. Some congregations have opted for burial grounds that are far away from the church itself.
In the past few decades, cremation has become a popular method of burial amongst Christians. In response to this, more congregations have opted for the construction of a columbarium on their grounds as a resting place for church members as opposed to having a burial ground. A columbarium belonging to a church offers a safe and comfortable place to inter the remains of a loved one. These places are not only ecologically sound but also provide Christians with a theologically correct way to memorialize the dead.
Not just anyone can be interred at the church columbarium. You must make an application to the church's memorial committee to acquire a space. The memorial committee must approve the application. They have sole authority to determine who is eligible to be interred in the columbarium.
If your application is approved, it is not transferrable without approval from the memorial committee. You would therefore have to seek written consent from the committee for this. The committee may choose to refuse the transfer.
Anyone who is approved by the memorial committee must abide by the policies that govern the columbarium. Failure to do so could result in losing the space that was reserved for you. A burial at a columbarium is a great and affordable way to be buried. Investing in this space will help to make the funeral arrangements much easier for your family when the time comes.
Contact us to learn more.

Samantha Milano 10/29/18